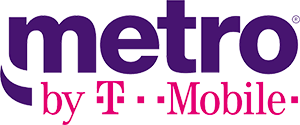 Submitting documentation is fast and easy.
By submitting documentation, you'll help us protect the security of your claim.
Download your affidavit
Here's what to do:
Download and print
Enter your phone number and claim ID to download and print your affidavit.
Fill out
Follow instructions on the first page of the affidavit.
Submit documentation
Upload, fax, or mail your completed affidavit and a copy of your government issued ID.
Fax or mail completed documents
Acceptable forms of identification
Acceptable ID
Valid Driver's License
US or Foreign Passport
Military ID (Active or Retired)
State or Federally issued ID Card
Matricula Consular ID
Unacceptable ID
Student ID
Work ID
Birth Certificate
Social Security Card
Fax or mail completed documents
Please include the completed form and copy of your valid ID.
Fax to:
1-866-306-2268
Mail to:
Asurion
Attn: Review Team (MetroPCS)
PO Box 413886
Kansas City, MO 64141-3886
Have a question?
Find answers in our FAQs or contact a customer service representative.
Next day shipping schedule
Claim Completed:
Delivery Day:

Monday - Thursday

Before 8PM ET

Next business day

Friday

Before 8PM ET

Monday

Saturday - Sunday

Tuesday